Ocean Assist
The Ocean Assist reinvestment fund coming soon to the superyacht industry
Providing a return on the industry's landmark investment in ocean conservation.
There is growing recognition that the future of yachting is threatened by the sheer scale of loss in the marine environment – but it is not only leisure boating industries that are imperilled by a degraded ocean, it is humanity itself.
Ocean Assist is Water Revolution Foundation's investment mechanism for ocean conservation that promotes a new path to nurturing ocean – and human – vitality. We now know more than ever about the benefits and values that the ocean delivers, even as these values are increasingly at risk. The variety and scale of challenges is increasing each year, and while good progress has been made to recognise the need to protect the ocean, we must now engage new, powerful actors to adapt to nature's needs and support core ecosystems.
By prioritising projects and adopting scientific tools that are urgently needed to protect the oceans, the superyacht community can maximise financial and non-financial resources to support nature-based solutions and aid the global effort to mitigate ecological impacts.
This collective approach, which includes coordination, shared structural commitment, and guidance by leading scientists in the field, will enable the yachting community to support conservation actions, utilise their fleet as a force for positive change, implement sustainable practices, promote innovative ocean zoning policy, and as such become true ocean stewards.
Through the Ocean Assist Fund's process, appropriate criteria will be used to select marine conservation and restoration projects to allocate funds granted by the yachting community, ensuring that support goes to the most urgent needs. An independent scientific advisory board composed of renowned ocean scientists will identify the projects to receive periodic investments that have maximum impact in preserving the oceans, track progress, and feed the results back to the yachting community via Water Revolution Foundation for accountability, adoption and implementation to align yachting with nature, and as such lead by example.
By investing in ocean conservation through this programme, the superyacht community can act as a significant force to solve ocean problems and make a positive collective impact, not only for themselves but for the planet as a whole.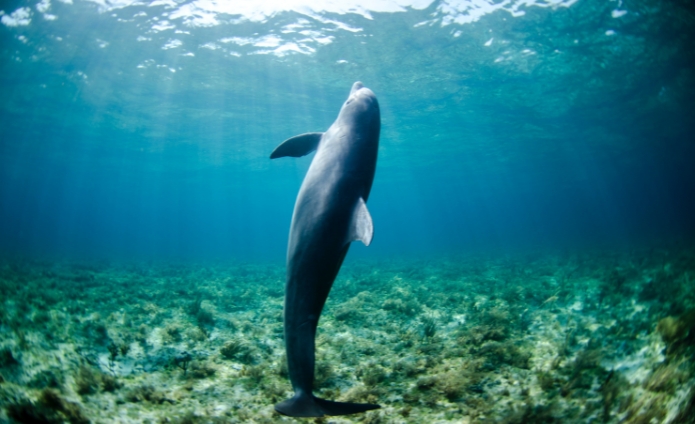 Ocean Assist will raise awareness and commitment within the yachting community,  inspiring other (maritime) sectors to follow our lead in adopting sustainable practices & serious investments for ocean conservation.
Through a structured approach, we will transform financial support for ocean conservation into a business proposition & an investment in the well-being of our planet and its inhabitants.

Our program aims at spearheading a new age of regenerative development in the yachting sector. We will achieve this by harnessing blue carbon finance initiatives and the latest advancements in ocean science to not just conserve but also revive our invaluable marine ecosystems.
Regenerative projects, programs and initiatives play a pivotal role in achieving ambitious global targets for sustaining life on Earth. The Ocean Assist programme will enable yachting to contribute to the achievement of the 2030 Agenda for Sustainable Development and its 17 Sustainable Development Goals – which seek to protect planet's and human health, conserve biodiversity, combat climate change and improve livelihoods for everyone, everywhere – with a specific focus on SDG 14: life below water.
Our shared responsibility
In line with the Water Revolution Foundation's mission to change the mind-set of maritime industries so that they recognise the benefits that investment in marine protection, management, and restoration can bring, the Ocean Assist marine conservation fund offers transformative investment for protecting ocean values, safeguarding ocean use for generations to come. The Ocean Assist Fund is unique even among business-based philanthropies, as it is the only marine conservation initiative aiming to be supported by an entire maritime industry – not a single organisation or small coalition of like-minded companies.
How to structure commitment
Ocean support must emerge from industry-wide structural commitment, both financial and non-financial. Take our pilot programme, Important Marine Mammal Areas (IMMA), as an example – a group of prominent shipyards committed to set up a structural approach for reaching the target amount by contributing €1 per gross ton they delivered in 2021 and 2022. For each new yacht delivered, the yards matched the gross tonnage in euros and reinvested this via Water Revolution Foundation into IMMA for its North East Atlantic project. Similar projects that entail a fair distribution of contributions amongst all stakeholders must be enabled and results adopted in order to adapt yachting for the better.
Leading industry members and esteemed ocean conservation scientists gathered this past May in Hamburg to discuss the way forward for safeguarding the health of our precious seas. The outcome: a mandate from the industry to commit to sector-wide, structural reinvestment in our oceans in addition to mitigation. We are now committed to finalising our strategy with the industry, after which the Ocean Assist Fund will be launched and specific projects selected through the aforementioned competitive bidding process.
The IMMA programme is a valuable demonstration of what will follow for future projects by Ocean Assist. As an existing initiative of the IUCN (International Union for Conservation of Nature) Task Force on Marine Mammal Protected Areas, IMMA identifies key areas of the ocean that are important to marine mammals and show potential to be managed for conservation. Having almost reached our target of €275,000 for the North-East Atlantic, we encourage you to make a contribution today to help us reach the remaining amount needed before moving onto the North-West Atlantic in 2024.
Eager to be kept informed as we finalise the development of Ocean Assist and begin to implement structural reinvestment for the yachting community to make a collective commitment to ocean conservation?